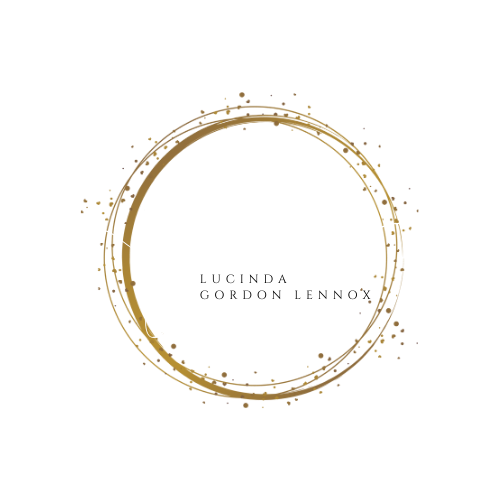 "Your task is not to seek for love, but merely to seek and find all the barriers within yourself that you have built against it."

Rumi
\Learnworlds\Codeneurons\Pages\ZoneRenderers\CourseCards
\Learnworlds\Codeneurons\Pages\ZoneRenderers\CourseCards
Empty space, drag to resize
1:1 AF-EMDR
In your own time together we'll go on a journey of deep self discovery and transformation.
Empty space, drag to resize
meditations
I invite you to discover and connect with yourself, using these free short mediations.
The Inner Expansion Agency
If you're ready to transform your life, enter The Inner Expansion Agency - a divine space for you to explore free resources and meditations, connect with a community of fellow truth seekers, and discover how I can give you even more guidance to call in your greatest desires and align with your soul. A place to help you master your emotions, master your energy, recognise and heal your wounding and align with your soul. My intention
is that you live your best, fullest life.
What is Inner expansion?
An inner expansion is the feeling of light spaciousness and raised consciousness. You feel this in your being when you dissolve density from past traumas, learn emotion and energy mastery to co-create with the Universe and manifest into reality your desires in alignment with your soul.
Rather than being something you think our way into, this is something you become.
Energetics, mindset and trauma healing are powerful.
While each on their own is not enough, together they're the perfect combination to invite into your life that which you truly desire.

Embrace the shadows of the past and step into your highest self.

I will be your guide.
Hello beautiful soul, and welcome. I'm Lucinda,
Trauma expert, trauma thriver, seeker and lover of life, I'm steadfast in the belief that we're put on this beautiful planet with the capacity to live wonderfully.


But I didn't used to feel this way. In fact, for most of my life I felt the complete opposite.


Until I realised that I had a choice. That we all have a choice.


And it is my honour and privilege to share with you everything I have learned, in order that
you can realise this too. In order that you too can be free from the shackles of the past,
embodying your highest self, and living the life that you truly desire.
Lucinda Gordon Lennox
MSc, MBACP (Accred)
A journey to freedom
My approach to healing is a fusion of trauma release, mindset and energetics. Each on their own is not enough but together they're powerful tools to reprogramme your subconscious and shift your energetic state so you too can live a life free from the constraints of past programming and experience your very own inner expansion.
I believe we're here to live life to the fullest. I also believe nobody is broken.
A regular contributor to UK news outlets on wellbeing, I work with clients 1:1 and in group programmes.


I also support people worldwide through my book, Nobody is Broken and through the online resources and courses as part of my Inner Expansion Agency.


Our bodies and our systems are infinitely wise and the truth is, most of what weighs you down isn't actually yours to carry. Adverse life events and experiences, along with deep, unhelpful conditioning, cause barriers, ultimately claiming your power as an individual.


This is your invitation to let go of everything that no longer serves you and to reclaim your power.
We're complex whole beings
Whatever you feel comfortable calling me - your intuitive mentor, your transformational therapist - my mission is to help you transform yourself and your life.


I'll help you rewire your neural networks, alchemise stuck emotions and eliminate limiting beliefs so you can live the life you truly desire and deserve.


It's time to release yourself. It's time to reclaim yourself.
some kind words from clients
"The healing has been priceless. I am immensely grateful for being able to explore my painful past and untangle my emotions, shifting a huge amount of shame in a safe, kind and compassionate environment.!"
M.J. LONDON
"It was truly life changing and I am just so glad I met Lucinda and tried EMDR, I can't explain well enough the positive effect it can have on your life. I would gift it to all of my family and friends if I were able to."
A.M. LONDON
"I couldn't recommend Lucinda enough. She has a very calm energy that automatically makes the session feel safe and you know that you can take the session as far as you feel comfortable with."

S.F. LONDON
"It is utterly life changing working with Lucinda. She is able to help you navigate all the difficult feelings and emotions and get to a place where you feel comfortable with really uncomfortable feelings."
A.M. LOndon
"This sense of calm was not just a temporary fix but my nervous system has continued to feel grounded and calm over the past few months since my sessions with Lucinda. I believe this is because we shifted core limiting beliefs during the sessions."
S.F. London
"If you are on the fence about working with Lucinda I would say try to surrender yourself and just have a go, it will be the greatest gift you could give yourself. She is so gentle and understanding, I felt held at every step."

A.M. London
"When we first met, I was feeling dragged down by tons of toxicity that would be triggered in every situation in life After working with Lucinda…
I experienced my energy being invigorated, renewed and trauma impacts diminished."
H.F. LOndon
"I am slowly feeling free of certain sensations and fears that I have probably been running from my entire life. I am slowly feeling reconnected to my whole self because of this."
R.S. London
"It is both in her work and her presence (which so much embodies her works philosophy) that she guides you so supportively and with such warmth and expertise- down such a special path. The path back to oneself."

H.F. London
"I now exist in a happiness and lightness not really felt since childhood. Working on the fear and trauma held within my body in a physical sense, has released me from a literal internal prison of self-rejection, fear and shame."
H.J.K.
"When we first started working together I felt like I was buried ten feet underground. After working with Lucinda I was able to see, and literally journey back through, what I had experienced in earlier parts of my life, and to reconnect with this felt experience however overwhelming."
K.P. London
"Immediately after each session I was able to approach these situations with a calmer and more logical thinking process (as a result of the anxiety and the crippling fear being removed from the equation)."

S.F. London
podcasts + in the press

Nobody is Broken Book
"Surrender yourself and have a go, it will be the greatest gift you could give yourself."

A.M London.
Join A HIGHER community

Subscribe to my newsletter.
Expect meditations, quotes, musings and tools dropping into your inbox. A little bit like a love letter from the universe.